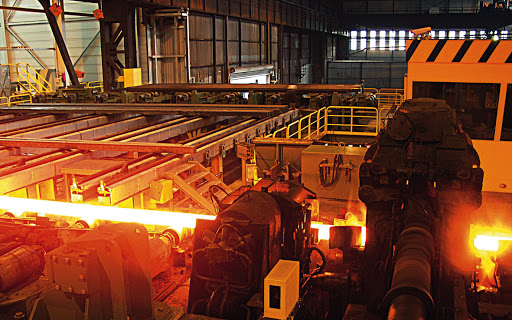 There are a variety of steel heat treatment processes available for steel products. Annealing steel and tempering steel are two commonly used methods. Whether you're creating a new product or looking for ways to increase the efficiency of your current manufacturing line, compare the differences of annealing vs tempering and discover which option is right for your company. Explore these two popular services and discover why Specialty Steel Treating is your premier heating service provider.
Comparing Heat Treatments
Heat treatment services are used to change the properties of steel and other metals. Here are the basic properties that can be altered depending on the treatment you choose:
Hardness
Strength
Ductility
Formability
Malleability
Machinability
Treatments use a range of heating temperatures, heat rates, cooling methods and cooling rates to produce dramatically altered results. Steel treatments require precise control of each variable for uncompromising quality.
Annealing and tempering are just two heat treatment services available from industry-leading service providers. At Specialty Steel Treating, we also offer case hardening, precipitation hardening, oil quenching and more.
While there are some significant differences between annealing and tempering, these services also have several overlapping features. Both increase conductivity, durability and purity of steel. However, annealing reduces hardness while tempering increases abrasion resistance. Once you settle on a single heat treatment service, there are different grades and applications within each broad category.
Benefits of Annealing
Annealing steel has decreased hardness and increased conductivity. Annealed steel uses expert control of a slow, steady cooling process to create these highly sought after features.
The process begins by heating steel to a specific temperature for an exact length of time. After the heating process is completed, the annealing process requires a gradual cool down. Even the cooling period must be monitored carefully to ensure the process is completed effectively.
Annealed steel is not only more ductile and soft, but it has many of the original impurities in the grain removed. Annealing is a competitive option for industrial machinery that requires pure, precise components with sufficient durability.
The annealing process is excellent for welded structures, wiring and sheet metal. If the metal isn't properly cooled in a conditioned atmosphere, it can affect the quality of your annealed steel. Work with a quality service provider who can discuss the differences between annealing, normalizing, tempering and other heat treatment services.
Benefits of Tempering
Tempering uses the same three basic steps but creates unique features in your steel workpiece or industrial equipment component. Tempering creates tough, durable steel that is easy to weld, more ductile and resistant to abrasion.
A piece of tempered steel is typically heated to the lower critical temperature of the alloy. This is typically between 400 and 1,300 degrees Fahrenheit. Once heated, the workpiece is rapidly cooled. Just like annealing, tempering requires highly precise temperatures, timing and cooling features.
Properly tempered steel also reduces impurities in the steel. A more pure, durable steel component is necessary for welding. Without tempering steel before welding your welded steel could quickly distort, warp and become damaged.
Tempering results in steel that's rated between 80 grade and 400 grade. Use tempered steel to create a cutting edge for saws and drills, a rugged storage tank, liners for dump trucks and trailers and even building construction. Work with our team at Specialty Steel Treating to identify the ideal grade of steel for your particular project.
Learn More About Quality Heat Treatments Today
Work with a team that's committed to quality treatment services. We put performance, improvement and integrity at the heart of everything we do.
Request a quote today from Specialty Steel Treating to learn more about our annealing and tempering steel services. We work with a wide range of industries to provide industry-leading products, repair parts and new equipment.